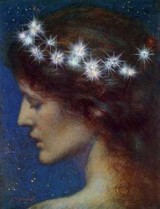 Alala (pronounced AL-ah-luh) is the Greek Goddess of the war-cry. She is the daughter of Polemos, the God who is the personification of war, and Hybris, Goddess of aggression. Alala accompanied Ares, God of war and battle, and her name was his battle-cry. Alala's name means "war-cry."

Keywords: norse goddesses goddess freya greek goddess brigit celts roman diana goddess grace inari okami goddess gaea easy spells siegfried anglo gothic spells cauldron wicca shop wicca shop

This entry was posted on 25 January 2010 at Monday, January 25, 2010 . You can follow any responses to this entry through the .